Our desire is to help everyone discover the claims of Christ
and the beauty of his message clearly. 
Today marks the beginning of Advent, the 'new year' in the church calendar. Advent expresses and journeys through our human longings for hope, joy, peace and love, which we ultimately find in Christ. Advent also teaches us to wait and to live in faith knowing that God intervenes. Enjoy, "Living as people of hope."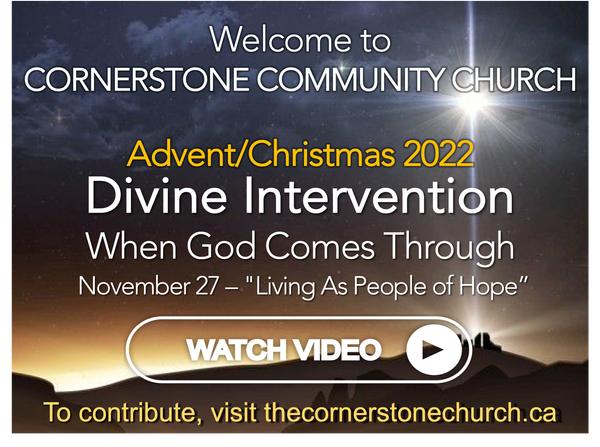 Masks are optional, but use caution and act in the best interest of others.
IN-PERSON service videos are posted on YouTube/Facebook SUNDAY AFTERNOON
Sign up below to receive your email notification.
---
---
Check out recent services ... 
Present and past services are on our YouTube channel
We hope you are tuning in and that you're finding this a great way to stay connected.

Follow us on Facebook @cornerstonekleinburg 
Subscribe to our email and you'll get notice on Sunday morning with a link to our most recent service and any other news we have to share.
Let us know how we can improve the Online experience.

You can can still catch "Coping with Stress" with psychotherapist, Joey Crump by following the link below.
Feel free to share with your friends. 

Your financial support is always appreciated.
If you would like to contribute securely online,
click the "Contribute Now" button below.
If you are  uncomfortable with online giving you can mail a cheque to
Cornerstone Community Church
180 Nashville Rd. Kleinburg, ON L0J 1C0
We thank those who have already participated. 
Cornerstone is Charitable Organization 108220310RR0001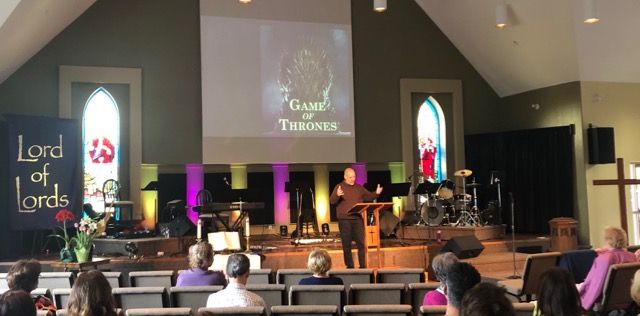 KIDZ Ministry 
During Covid, there is no program for children. Our kidz are encouraged to take in the service with their families.